Writing Opportunities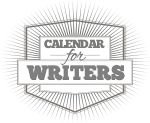 It's up to all of us to slow the spread of COVID-19. Everyone, including young and healthy people, should avoid large gatherings during this time. Stay up-to-date with public health guidelines from www.australia.gov.au.
Calendar for Writers provides a listing in closing date order of Writing Competitions and Awards and other Opportunities for Writers.
Feb 2022
Mar 2022
Date
Event
31/03/2022


The Caterpillar Poetry Prize
The Caterpillar Poetry Prize is an annual prize for an unpublished poem written by an adult for children aged 7–11.

Powered by Events Manager