ACT | Australian Capital Territory Writers Festivals
Conflux
The annual Canberra speculative fiction conference
Jane Austin Festival
Jane Austen Festival Australia is an annual celebration in Canberra where Austen and Napoleonic fans from all over Australia come and indulge themselves
NSW | New South Wales Writers Festivals
Snowy Mountains Readers and Writers Festival
March
Stimulating and varied literary and art events involving authors, poets, artists and illustrators.
Newcastle Writers Festival
April
The festival aims to shine the light on local and national literary talent, as well as promote the written word in all its forms – poetry, journalism, literary fiction, and popular fiction.

Sydney Writers Festival
May
Sydney Writers' Festival is Australia's finest literary celebration featuring 400 Australian and international writers participating in over 300 events.
Varuna Sydney Writers Festival Blue Mountains Program
May
Bellingen Readers and Writers Festival
June
The BRWF prides itself on being a different kind of writers' festival, engaging with the unique environment of our region as well as contemporary concerns.
Southern Highlands Writers' Festival
July
Byron Bay Writers Festival
August
The focus of the program is firmly on Australian writing, with recognition of our physical place in the world through the inclusion of Indonesian and Asian authors.
Write Around the Murray
September
With its heart in regional Australia, the festival is an annual testament to the motivation of writers and artists in the area. A mix of established and emerging writers, both from the Albury region and further afield have taken part throughout the festival's history.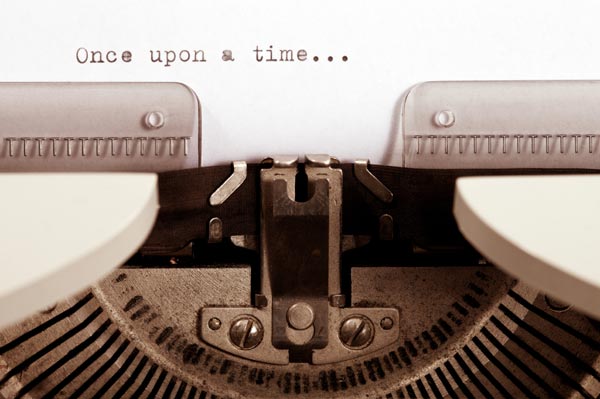 Writers Festivals | Writers Festivals Calendar for Writer's
NT | Northern Territory Writers Festivals
WordStorm and National Poetry Festival
May
QLD | Queensland
Anywhere Theatre Festival
May
Anywhere Theatre Festival Limited is a Brisbane based not-for-profit company with a vision to propel a world-wide trend for exciting, engaging, passionate theatre anywhere but traditional theatre spaces.
Gold Coast Writers Festival
June
Noosa Long Weekend
June
Children's and Young Adult Writers and Illustrators (CYA) Conference
June
Henry Lawson Festival
June
The Henry Lawson Festival is an annual event held in Grenfell, NSW on the June long weekend.
Whitsunday Voices Youth Literature Festival
July
Held in Mackay Queensland in July each year, Whitsunday Voices provides a unique literary and cultural experience for students and residents in the Mackay and surrounding regions.
Reality Bites,
July
Brisbane Writers Festival
September
StoryArts Festival Ipswich
September
Maleny Celebration of Books
October
Queensland Writers Week
October
Aims to highlight the myriad of amazing writers, creative thinkers, readers and audiences that Queensland has to offer.
SA | South Australia Writers Festivals
Adelaide Festival
February
Over the last 55 years, Adelaide Writers' Week has seen some of the world's greatest writers and thinkers in conversation about literature, politics, poetry, current events, biography, the short story and so much more.
Clare Writer's Festival
November
TAS | Tasmania
Tasmanian Writers Festival
March
The Tasmanian Writers and Readers Festival is the Tasmanian Writers' Centre biennial celebration of all the things you'll find related to the written word.
Tasmanian Poetry Festival
October
VIC | Victorian Writers Festivals
Dandenong Ranges Writers Festival
May
The Autumn Authors Festival is a series of events for writers and readers throughout the month of May in the beautiful Dandenong Ranges, Melbourne.
Newstead Short Story Tattoo
May
StripFest
StripFest is acommunity arts festival which celebrates local strips, connecting community with creativity, business with the arts and people with each other.
Williamstown Literary Festival
June
Tackling tough issues with writing on mental health, justice, refugees and our relationship with the environment. We'll take a candid look into unconventional lives, dig into the divided heart of creative mothers, delve into tender and sexy Australian love stories and reflect on our wartime memories.
Emerging Writers' Festival
May
The Emerging Writers' Festival is a not-for-profit organisation whose foundations are built on supporting emerging writers. We are a place where creativity and innovation are celebrated, where new talent is nurtured and where diverse voices from across Australia are represented.
Mildura Writers Festival
July
The Mildura Writers Festival brings together some of Australia's best writers in an intimate, winter program of workshops, lectures and discussion forums.
Bendigo Writers Festival
August
Covers everything from delicious ideas for eating well to getting the most out of reading and writing, as well as ethics, politics, caring for nature, for yourself and for others.
Melbourne Writers Festival
August
Ballarat Writers & Illustrators Festival
September
Supporting writers in western Victoria
WA | Western Australia Writers Festivals
Perth Writers Festival
February
The Perth International Arts Festival is the oldest annual international multi-arts festival in the southern hemisphere and annually offers some of the world's best theatre, music, film, visual arts, street arts, literature and free community events
National Play Festival
February
Margaret River Readers & Writers Festival
May
Kimberley Writers Festival
July
Broome's Writers/Readers Festival
August
Avon Valley Writer's Festival
September
Big Sky Writers and Readers Festival
September
CrimeScene
October
For enthusiasts of crime fiction and most things crime related, budding authors and people with a macabre sense of the normal